Madison Myer 2019/20 Award Winner
Madison Myer is the warmest, kindest, and the most inventive young woman you will ever meet.
As her sister was battling cancer at UCSF Benioff Children's Hospital in Oakland. With the help of her mom, Madison came up with an idea to decorate badge reels with medicine bottle tops. They became so popular that Walgreens ordered 150 of them, and she donated 1,200 dollars to the hospital for children's cancer research. She then went on to make fleece blankets for children at the hospital. Madison wanted to raise awareness that children have cancer, and the smallest acts of kindness are so important to them. Through this experience with her sister, she gained a new perspective on the needs and comforts that patients welcome during a hospital stay. Madison is also involved in the Rio Vista 4 H Club, working on community clean-up and beautification projects. In 2018, she became an active volunteer with Kaiser Permanente in Vacaville, where she quickly became indispensable in many areas of the hospital. If that is not enough, she also volunteers for the Union Baptist Church Preschool. Madison said, "I truly love volunteering because even the smallest act can put a smile on people's faces."
The Violet Richardson Award honors young women between the ages of 14 and 17 for volunteer action such as fighting drugs, crime and violence, cleaning up the environment and working to end discrimination and poverty.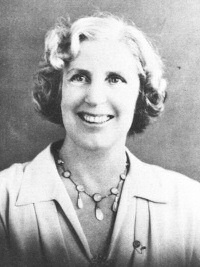 The award is named after Violet Richardson, the president of the first Soroptimist club in Alameda County in 1921. Richardson believed in personal responsibility and the motto, "It's what you do that counts." She lived her life accordingly, as an active member in her community who was committed to creating opportunities for girls and young women. Soroptimist established this award to honor the memory of this unique woman and her dedication to volunteer action.