Cindy Torres 2018/19 Award Winner
Cindy is honored for her volunteer efforts, primarily with the Rio Vista Food Pantry. On her application Cindy wrote, "I enjoyed these volunteering experiences because I was able to learn many things about myself that I didn't know before… I developed great conversational skills that I was able to use at my current job. These experiences also helped me practice my math skills more and find my dream STEM career." At school Cindy is active in basketball, Random Acts of Kindness Club and Latino Club. Her favorite subjects are math, engineering and art. She hopes to attend Cal Poly, UC Davis or UC Berkeley.
The Violet Richardson Award honors young women between the ages of 14 and 17 for volunteer action such as fighting drugs, crime and violence, cleaning up the environment and working to end discrimination and poverty.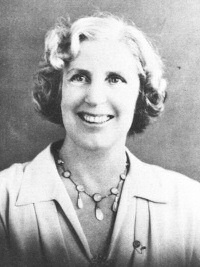 The award is named after Violet Richardson, the president of the first Soroptimist club in Alameda County in 1921. Richardson believed in personal responsibility and the motto, "It's what you do that counts." She lived her life accordingly, as an active member in her community who was committed to creating opportunities for girls and young women. Soroptimist established this award to honor the memory of this unique woman and her dedication to volunteer action.