Marivella Torres 2020/21 Award Winner
As a volunteer service organization, Soroptimist believes that by acknowledging young women's volunteer involvement now, they will grow up to be vital active members of the community. The Violet Richardson Award honors young women between the ages of 14 and 18 for volunteer actions.
Soroptimist International of Rio Vista is pleased to announce Marivella Torres as its 2021 Violet Richardson Award winner. Marivella believes that volunteering is a very essential part of life that adds value to our existence. She has been volunteering at the Rio Vista Food Pantry for the past three years. She has built many unforgettable relationships while volunteering. It's also changed her outlook on life. "Volunteering and dedicating time to her community gives me a sense of belonging and personal satisfaction for contributing to a greater cause." says Marivella. Marivella also volunteers as a translator for Spanish speaking members of the community. She assists them with filling out forms and applications. Marivella says, "I feel it very satisfying to help translate as I know how frustrating it is to not know English and that Spanish speakers need that extra patience and help from others"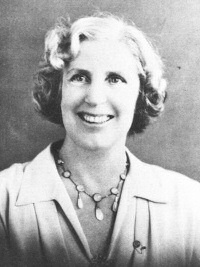 The award is named after Violet Richardson, the president of the first Soroptimist club in Alameda County in 1921. Richardson believed in personal responsibility and the motto, "It's what you do that counts." She lived her life accordingly, as an active member in her community who was committed to creating opportunities for girls and young women. Soroptimist established this award to honor the memory of this unique woman and her dedication to volunteer action.